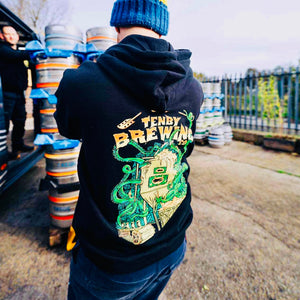 We are in love with these awesome new Brewed by the beast hoodies were sourced by our friends at Old Elton's print studio.
They are 'Continental' 100% combed Organic Cotton (280g) and feature the amazing 'Brewed by the Beast' design put together by the super talented Jack (Old Elton's) with a 5 colour screen print full size on the back and a chest logo print on the front.
limited stocks apply! 
People who bought this product, also bought